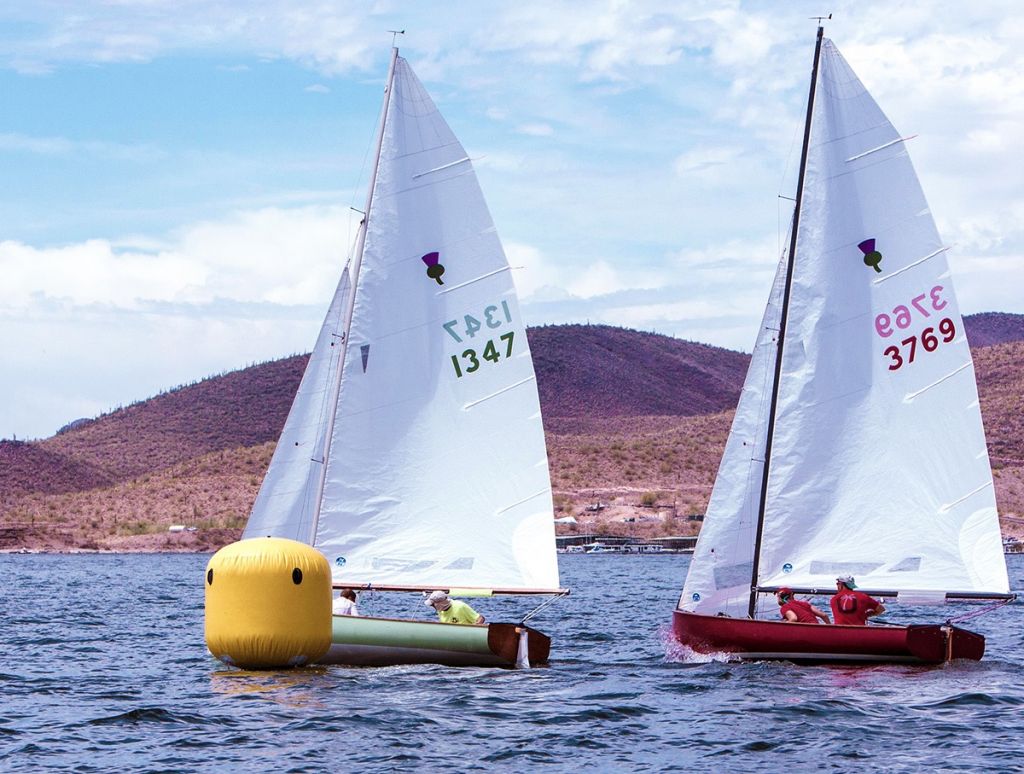 Reading books, taking classes, getting ASA certifications, and cruising around San Diego Bay in a Catalina350 are all great ways to learn sailing. But what teaches you sailing faster than all of these combined? Two words: Thistle Class. And what teaches you even faster than that? Racing Thistle Class with 7-time fleet champion, Skip Kempff, especially in light air on Lake Pleasant.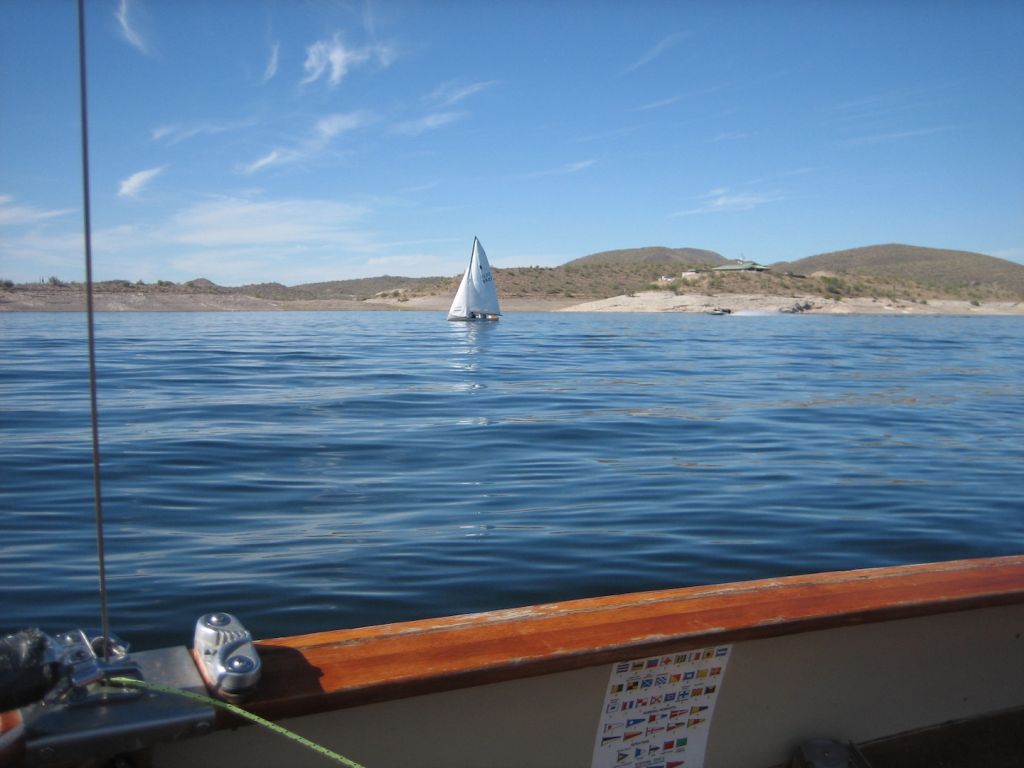 On November 5, 2017 I had the distinct pleasure, the elite honor and the exhilarating experience of racing for the first time. My captain would be Skip Kempff, one of the nicest men you'll ever meet. He also just happened to come with over 50 years of sailing experience.
We would be racing in Echo, a Thistle-class dinghy who has more hours logged racing than I have logged breathing on this earth. Skip brought Echo into the family sometime around 1964, has sailed on her all of his life, and today we put another few hours into the logbooks for her.
In the bigger air of the afternoon, most of the day is a blur for me. The real learning on this day came in the light air. As the wind shifted and clocked around the lake as it does almost every day from morning to afternoon, things slowed down. In these moments Skip and I got to talk, analyze and…well…float…as race committee shortened the course.
This is where it all started to happen The long list of things I need to go back home and study emerged and gained substantial mass quickly. Thistles are fascinating sailing vessels and nothing short of a floating Rube Goldberg experiment. Every line; every block, every shackle; and even down to the sponge resting in the bow–everything had a clear and distinct purpose. Actually, who am I kidding, it was clear at all!