No air for you! We had a blowout on the way to Lake Pleasant, ack!
Luckily my best buds Seth and Nick were with me, however and we emptied the cargo area, hauled out tools, changed to the full-size spare and were back on the road with Indy-500 Pit Crew level execution.
You cannot stop a sailor on the way to the water!
We were back on the road and still made it to the lake with a minute or two to spare on our agreed meeting time. The air was calm and already beginning to heat up and it was barely 8am. This was the first sail ever for my pals Seth and Nick. Judging by the forecast and conditions while rigging the boat, they were in for an easy day.
Typically for Lake Pleasant, it has predictably unpredictable wind patterns. As it goes, the morning breeze comes down from the north off the adjacent Bradshaw mountains. As the city of Phoenix (to the south) heats up, the wind shifts and the urban heat sink sends the breeze up from the south. During this shift, the wind clocks around the lake and usually makes for a quite calm "lunch hour."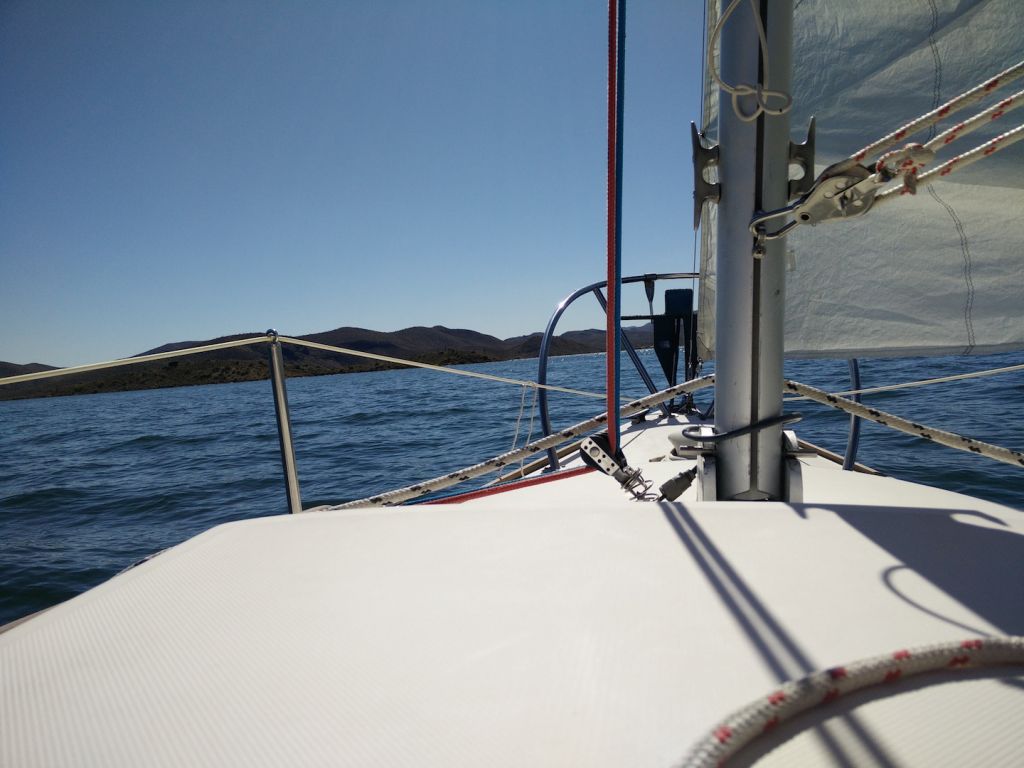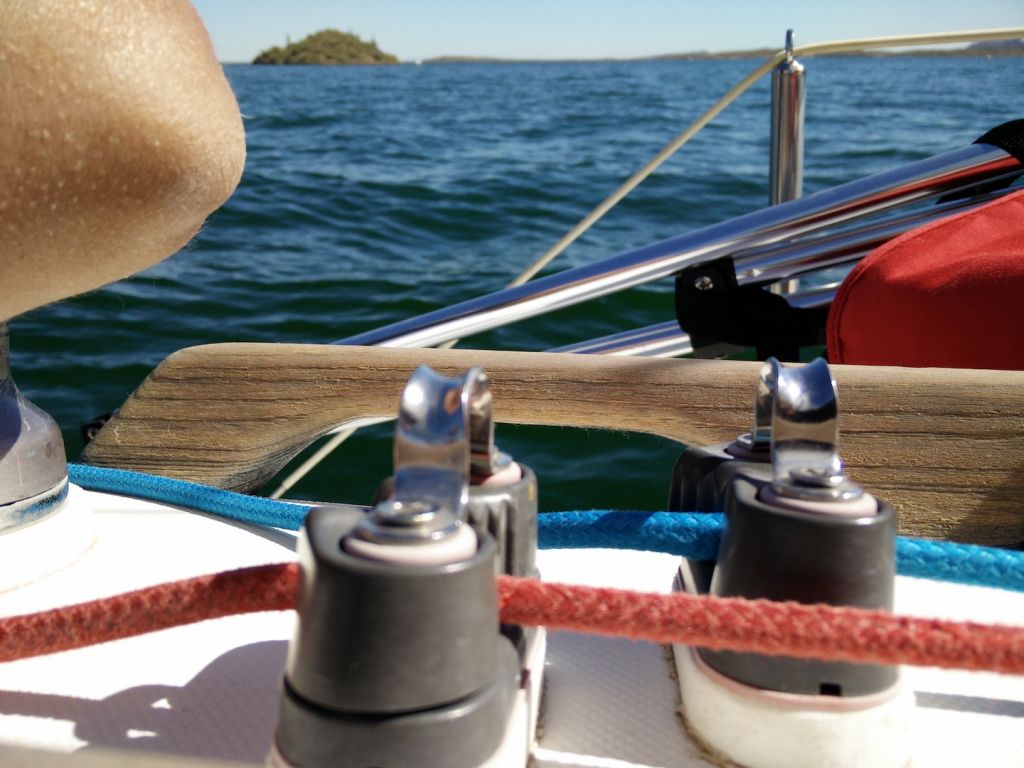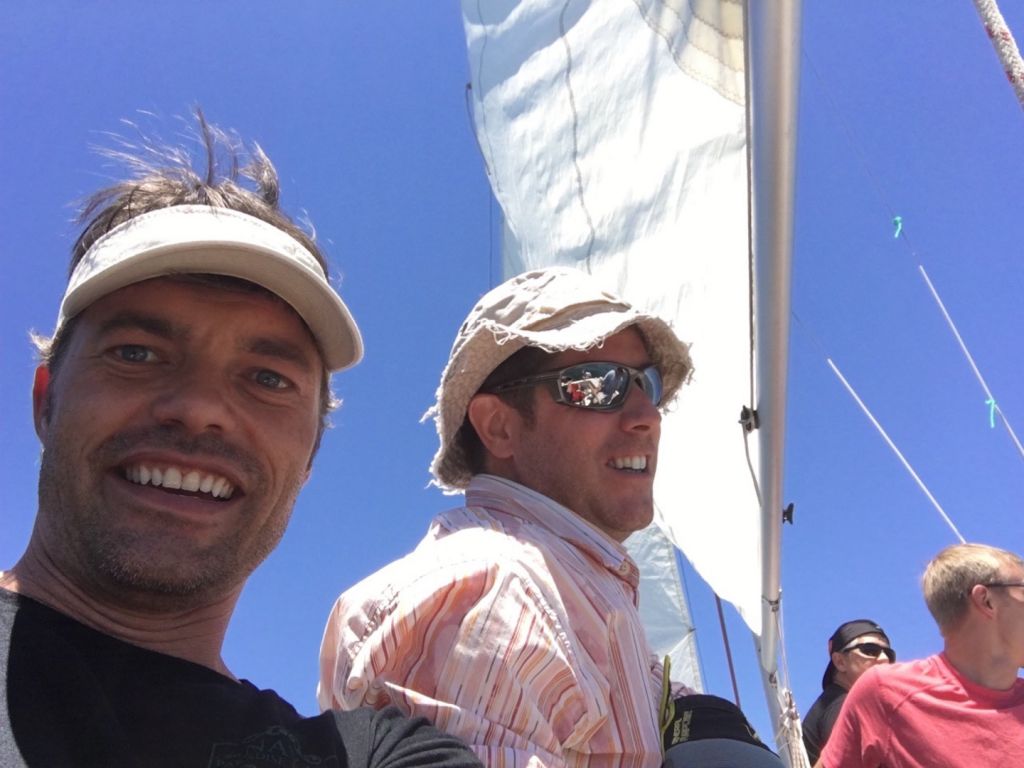 Despite having essentially no air in the sails all day long, you can still see that we are all smiling. As we say, a bad day on the water beats a good day in the office, every time!
In racing, I've had some of the best learning on days of light air. It is, of course, the most challenging to sail well in and every inch of canvas in the air and every sail adjustment matters.
However, when taking our pals out for a nice day of leisure sailing, light air days are no fun. They are especially no fun in the hot summer sun of Arizona. It's much more fun to be screaming along the lake holding on to your hat!
That is, unless we heave-to and catch up on some swim time! Unfortunately, none of us came prepared to swim today and the Lake Water was still holding on to it's chilly winter temperatures. We definitely owe Seth and Nick a day of white-knuckle sailing! Time to keep an eye on the wind forecasts! We'll head out when we see a forecast of a steady 25 knots, eh?